The current rate of technological advancement has never been faster then ever and everyone wants to be able to explore and use cutting-edge technologies while not wasting time. The same principle applies when it comes to testing websites or mobile apps. In this area, users are extremely impatient and will become irritated if a website takes too long to load or if an app takes too long to open. As a result, their plans are unlikely to be carried out.
---
This could be disastrous for businesses with an active online presence. It could damage their reputation and have an adverse effect on their marketing and revenue plans. All of this highlights the importance of a well-designed UI/UX. Here are a few reasons why UI/UX design can benefit businesses.
Customer retention

Similar to the planning and strategy required for new customer acquisition, customer retention is essential for long-term success. Methods used to keep customers around should benefit both the business and its clientele. To be successful, businesses must focus just as much on retention as they do on user acquisition. Building a strong customer base is what customer acquisition is all about. Customer retention strategies aim to increase profits by keeping existing customers happy and coming back for more. Users are more likely to check out and use a business app if it's straightforward and visually appealing.
Even more importantly, they'll want to keep using it. Imagine a web store that offers a beautiful, user-friendly mobile app for making purchases. Site visitors are more likely to pick and buy items they like if they can browse with ease, even if they aren't actively shopping.
Enhances the user acquisition methods

Acquiring new users is commonly known as growth. A company's product or service must convince buyers that it's worth the customer's money. Expenses incurred in acquiring new users are a primary metric used by businesses when calculating the value customers provide. Getting new users requires careful planning and execution. User experience is just one of many methods that can be used to increase business.When it comes to attracting and retaining customers, no other factor is as important as the quality of the experience provided to the user.
The more aesthetically pleasing and user-friendly a brand's website is, and the more features it has, the more likely it's to attract visitors and, hopefully, convert them into customers. When trying to bring in new customers, a product's UI/UX design is often more effective than discounting.
Increased Productivity

Almost any business looking to promote their products or services and increase sales today needs a user interface that's intuitive and effective. In order to build a solution, it could be helpful to employ a simple yet effective user experience and design. Having employees work under antiquated incentive and motivation structures could be problematic. Their output could suffer as a result. Layouts and menus could be made more user-friendly with the help of efficient and effective UI/UX design and it also can help inspire workers to work hard and get their jobs done right.
If the user interface and user experience of an organization's system is well-designed, then errors will be reduced and productivity will increase. For this reason, it is recommended that you use a color scheme heavy on whites and emphasize the most important text. This will help them avoid distractions and focus on what is truly important.
Reduces costs and time spent on development
A flawlessly functioning software or website is the result of careful design, which can easily distinguish between poorly built ones and those built with careful thought and consideration. Users aren't fans of apps that constantly freeze up or have a dated interface. A high-bounce-rate website will also have poor navigation, and unrelated color schemes. For these reasons, businesses should work with a professional web design company. Incorporating an efficient and well-optimized UI/UX will save them both time and money with their help.
Incorporating user interface and user experience design early on in the development process can help companies spot and address usability problems as soon as they appear. The designers can foresee the needs of users before they reveal the solution to the public. It'll make sure the layout can grow along with the market as time goes on.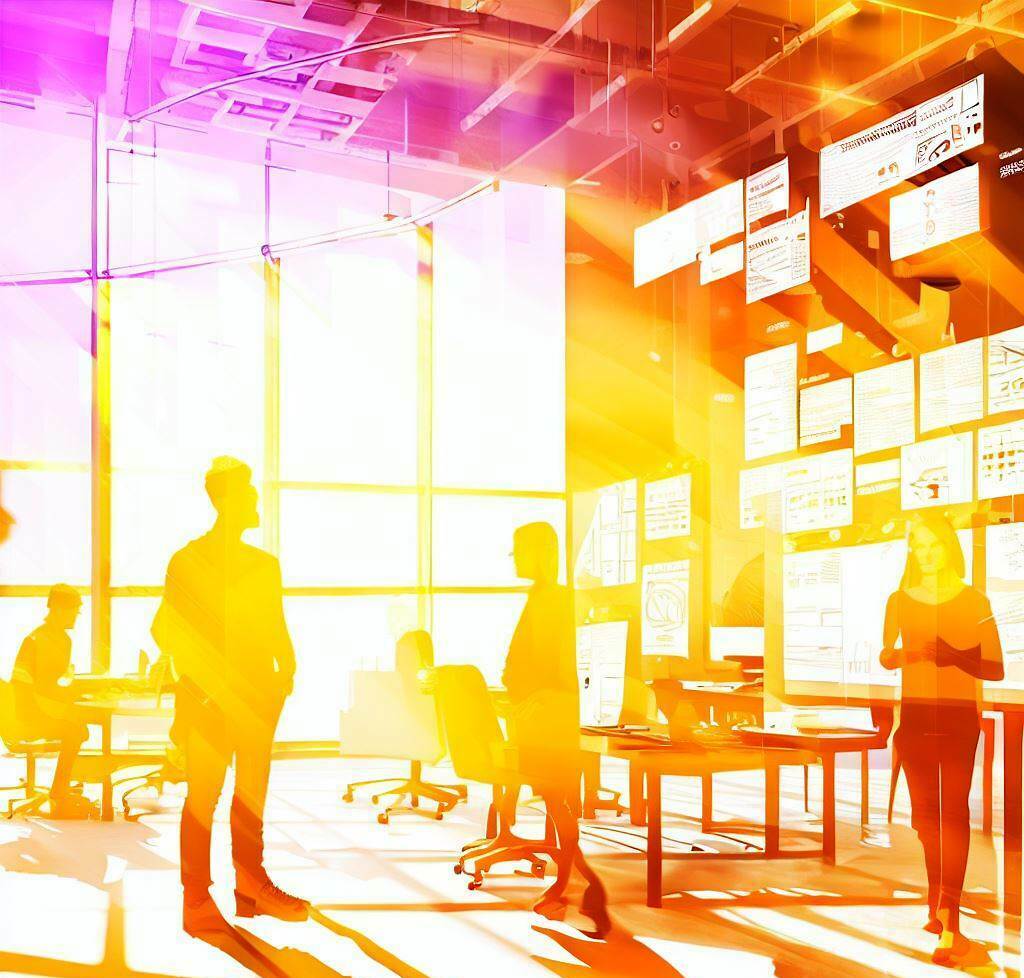 Increased involvement of end-users
If users aren't engaging with your website or app, it won't matter how well you set up your goals, funnels, and CTAs. Therefore, it's imperative that all UI/UX designers prioritize user participation and employ it to guide design and aesthetic decisions. Companies have only three seconds to convince visitors that they have landed on the right page when they visit their website. If successful, they'll have only about 30 seconds to "hook" the target. Using a well-planned layout to guide visitors to a desired action on a brand's website is the simplest way to encourage engagement with the site. Therefore, it's the responsibility of the designers to clearly indicate on each page of the site what the next step for the user should be.
This is typically presented as a call to action; however, encouraging user engagement requires more than telling customers what to do. Every page, in principle, should be designed to accomplish something specific. Providing useful information is a good strategy for increasing user involvement in UI/UX design. Being straightforward and obvious about the site's or app's purpose is more important than having a fancy design that looks cool or interesting.
Conclusion
If you require assistance, please contact our UI/UX design experts! They will conduct extensive research and planning to maximize the business potential behind each interface. Finally, we will determine the best format for creating the best user experience.